Implants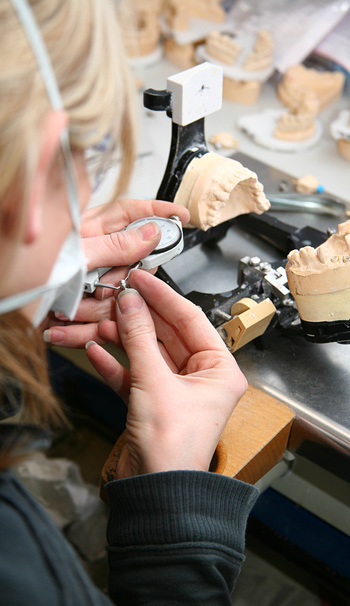 Sunnyside offers one of the few dental implant services in the Thurrock 
area to use the Noble Biocare system (established as the most reputable and best researched system in the world for replacing missing teeth with predictable results).
When it comes to maintaining a happy smile implants are becoming an increasingly popular option and Sunnyside dental has established a strong reputation as a dental implant specialist in Thurrock, Essex and beyond.  Our expert team keep up with the very latest developments in implant technology as part of their everyday practice to ensure you look and feel your best with the minimum of fuss.
They'd like to explain a bit more about their techniques, why people choose implants, and answer the sort of questions that patients ask when considering the best way to keep their smile.
What is a Dental Implant?
Typically a dental implant is a small screw-shaped attachment, usually made from titanium, inserted within a jawbone to take place of a missing tooth root. Once osseointegration (the natural process by which a bone attaches firmly to an implant) has occurred, a replacement tooth can be secured to the top of the implant. This new tooth can look, feel and perform just like the natural tooth it has replaced. It is also possible to use multiple implants to support a denture or bridge.
What are the benefits of Implants?
Replacement teeth secured or stabilised on an implant are more comfortable than conventional dentures. Because there is no slipping or movement some of the key worries of dentures are eliminated. People with implants smile with confidence.
Dental implants are a really good alternative to bridgework for permanently replacing missing teeth, removing the need to grind down healthy teeth
When teeth are missing the surrounding bone begins to shrink. Dental implants can help maintain the shape and structure of the jaw bone.
What is involved in the implant process?
The implant process normally involves several steps that take place over a period of three to nine months. There are various implant treatment methods, but a typical process often includes:
Assessment planning
At the initial consultation, after discussing possible alternatives, the dental surgeon will assess the feasibility of providing implant treatment. X-rays may be taken and preliminary models may be prepared. A written plan is usually then formulated detailing the sequence of treatment and associated cost.
Implant placement
This is a relatively simple minor surgical procedure that can be performed under sterile conditions in a dental surgery under local anaesthesia and, if required, supplemented by conscious sedation.
If after assessment the underlying bone is judged to be deficient, a number of options are available for bone regeneration. This may be carried out prior to, or at the same time as, the implant placement.
Integration period
Although some implants can be loaded to function immediately or soon after surgery, it is often suggested that a period of three months or more is allowed for the implant to fully integrate before loading. The patient's own denture, or in some cases a simple adhesive bridge, can be worn during this healing phase.
The restorative phase
Once integrated, the implants may need to be uncovered and can be brought into function with a variety of restorations. These range from a single crown, small or large bridge or, if preferred, a removable over-denture clipped to the implants.  Your replacement teeth are constructed by a specialist dental laboratory working closely with the dental surgeon.
Maintenance – Following the completion of implant treatment patients need to clean thoroughly around the implants as instructed by the dentist. They should attend their dentist for regular review so that the health of the soft tissue, bone levels and the integrity of the restoration can be checked.
PRGF ENDORET
Keeping abreast of the very latest in leading edge science Sunnyside is proud to be one of the few dentists in England to currently be using a brand new technology called PRGF ENDORET.
The majority of surgery performed at Sunnyside is with utilization of growth factor protiens extracted from the patients own blood.
How can PRGF Endoret Technology help you?
It allows better healing and regeneration of bone tissue into the surgical site. It reduces both inflammation and the risk of infection or post surgical conplications.
From a patient's point of view it can significantly speed up healing time, an absence of pain and quicker recovery – so it's especially useful for bigger treatments and implants.
From our point of view, as dentists, we think that's wonderful (and very clever into the bargain).
FAQ's:
Will I be able to eat what I like afterwards?
Once completed, patients should be able to eat a normal healthy diet with little or no difficulty.
What costs are involved in implant treatment?
The cost can vary depending on the degree and extent of treatment needed. The full cost is therefore explained and subsequently confirmed in a written treatment plan.
How long will it all take?
A range of techniques is available. Usually implant treatment requires a number of appointments over a period of several months. In some cases, implant work can be undertaken and completed in a much shorter period.
Am I too old for implant treatment?
There is no upper age limit for patients to undergo implant treatment, provided they continue to enjoy reasonable good health.
Is the treatment painful?
Patients are often surprised at how little discomfort they experience during and after implant procedures.