Cosmetic Dentistry
You greet the whole wide world with your smile and our dedication is to always help you look and feel your best. That is why we offer one of the widest ranges of cosmetic dental procedures in the Thurrock area. With today's techniques and material advancements, a beautiful smile is possible for anyone.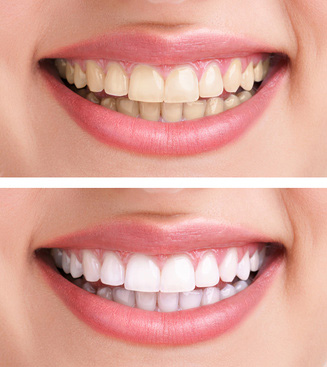 We are also happy to answer any dental-related questions you may have. At Sunnyside Dental Centre it is our aim to help you create a smile that you feel good about!
Smile Analysis
smile analysis consists of classifying your smile according to style, stage and type. Our dentists are specially trained to identify any problems and present solutions to restore or improve your looks.
Porcelain Veneers
Seen by many as the ultimate cosmetic dental makeover, many aesthetic dental problems can be resolved with porcelain veneers. Whether you have chipped, gapped, stained or misaligned teeth, this can be the best restorative option. A piece of wafer-thin porcelain is form-fitted to each individual problem tooth, resulting in a beautiful new look. This option usually only requires two or more visits to create a perfect smile.
Tooth Whitening
This is one of the most popular cosmetic dental procedures and at Sunnyside Dental we offer IN office whitening procedure that will brighten your teeth in only one appointment, plus we offer a Take Home whitening procedure which is also very effective but a slightly slower way of achieving the same result.
Tooth Modification
Tooth modification, often called direct veneers, chair side veneers or bonding is an alternative to porcelain veneers for smile makeovers. There are positives and negatives to tooth modification. They enable dentists to charge lower fees than porcelain veneers, because there is no lab bill for the veneer. Each veneer is made by the dentist using tooth colored composite directly onto the teeth. Because the veneer is made entirely by the dentist, it is especially important to do your research to find a dentist who has an artistic eye and the experience to pull off a natural looking result. This is one area that really pays to have an experienced dentist. We also offer composite vaneers which are prefabricated high quality reinforced composite facings that can be used to give a complete smile makeover in one visit please ask if you require more information.